Screendance in the Landscape workshop
with Katrina McPherson
EAsdale Island, Scotland
Sunday 7th - Saturday 13th June 2020
After the success of the workshops in 2018 & 2019, I am delighted to announce that we will run another Screendance in the Landscape workshops on Easdale Island during 2019. This 6-day residential workshops are a rare opportunity to spend an immersive and concentrated time engaging with the creative, aesthetic and practical possibilities of making dance for the screen, amidst the stunning and inspiring landscape of Scotland's West Coast. The focus of the teaching will be filming in the landscape and I will once again be joined by my brother photographer Colin McPherson, who will share his 25-years of landscape and people-based image making to support and enhance the experience for participants on the course.
On Easdale, Katrina will lead the group in a mixture of practical exercises, both collaborative and individual, designed to encourage exploration, skill-acquisition and inquiry into the form. Opportunities will be created through: facilitated exercises; research of proposed themes; open time for play and experimentation; pushing boundaries while searching for new possibilities; and the opportunity for students to create and share their own work.
As well as exploring the creative possibilities offered by the natural landscape, Katrina is interested in sharing her observations around the nature of the dancing, embodied camera, and the inter-changing role of dancer and camera, the observer and the observed, while filming and dancing.
Places are limited to 6 participants per workshop, so please book early to avoid disappointment.
Course cost: £1500 all inclusive. In addition to the workshop fee, your only additional cost is travel to and from Oban from where we will transport you to the beautiful island of Easdale, via a 20-minute car and 3 minute boat ride from the train station.
Accommodation and food are included in the price of the workshop. All meals are provided (vegetarian) and special diets can be catered for (vegan/gluten free). Accommodation is on the Island, in comfortable and modern cottages that look out over the Firth of Lorne to the neighbouring island of Mull and each participant will have their own separate bedroom, with shared kitchen and bathroom.
The ultimate aim of the week is to give you a break from your daily activities and to allow you to benefit from the physical and mental space to focus on making new work, exploring new possibilities, and forging new friendships, connections and collaborations, living in comfort in the most beautiful of landscapes. Participants can bring their own cameras and laptops to use, however equipment in the form of DSLR cameras and extensive lenses plus gimble will be provided.
For more information, and to book your place with a deposit of £150, please contact: Colin McPherson at colinmcpherson@mac.com
As Easdale Island is only accessible by a small boat and there are no smooth roads or pathways on the island which means sadly this particular workshop venue is not suitable for wheelchair-users, however other disabilities can be supported.
Feedback from participants on the 2018 workshop on Easdale Island:
The combination of physical exercises, technique, exercises in groups and time on your own with the dancers was great, as well as the recurrent catch-ups of reflection and feedback. Helen, Sweden.
I have no hesitation in absolutely recommending the course to all. Colin is a master chef and meal times were lovely. Mary, Ireland.
My confidence has grown since the workshop and I can't wait to do more with Screendance. I was never afraid to ask questions even if it seemed obvious or silly. They would answer questions thoroughly making sure that you understand. Courtney, England.
Katrina and Colin are a good team! Really enjoyed the movement workshops in the hall, dancing in nature, watching through all of Katrina's films in the cottage, and playing with new lenses and gimble. Lewis, Scotland.
Easdale Island, Scotland 2019. Images: Colin McPherson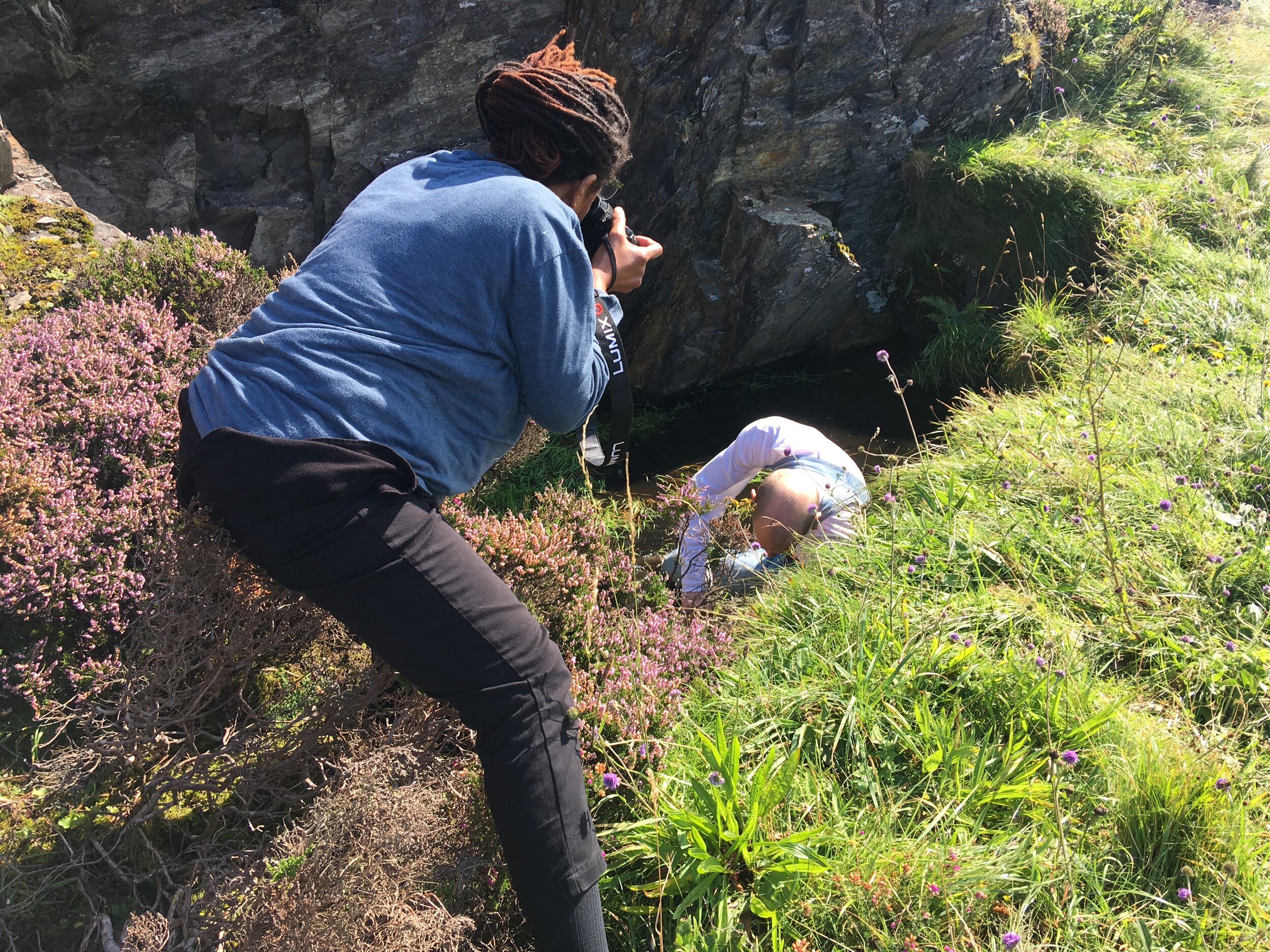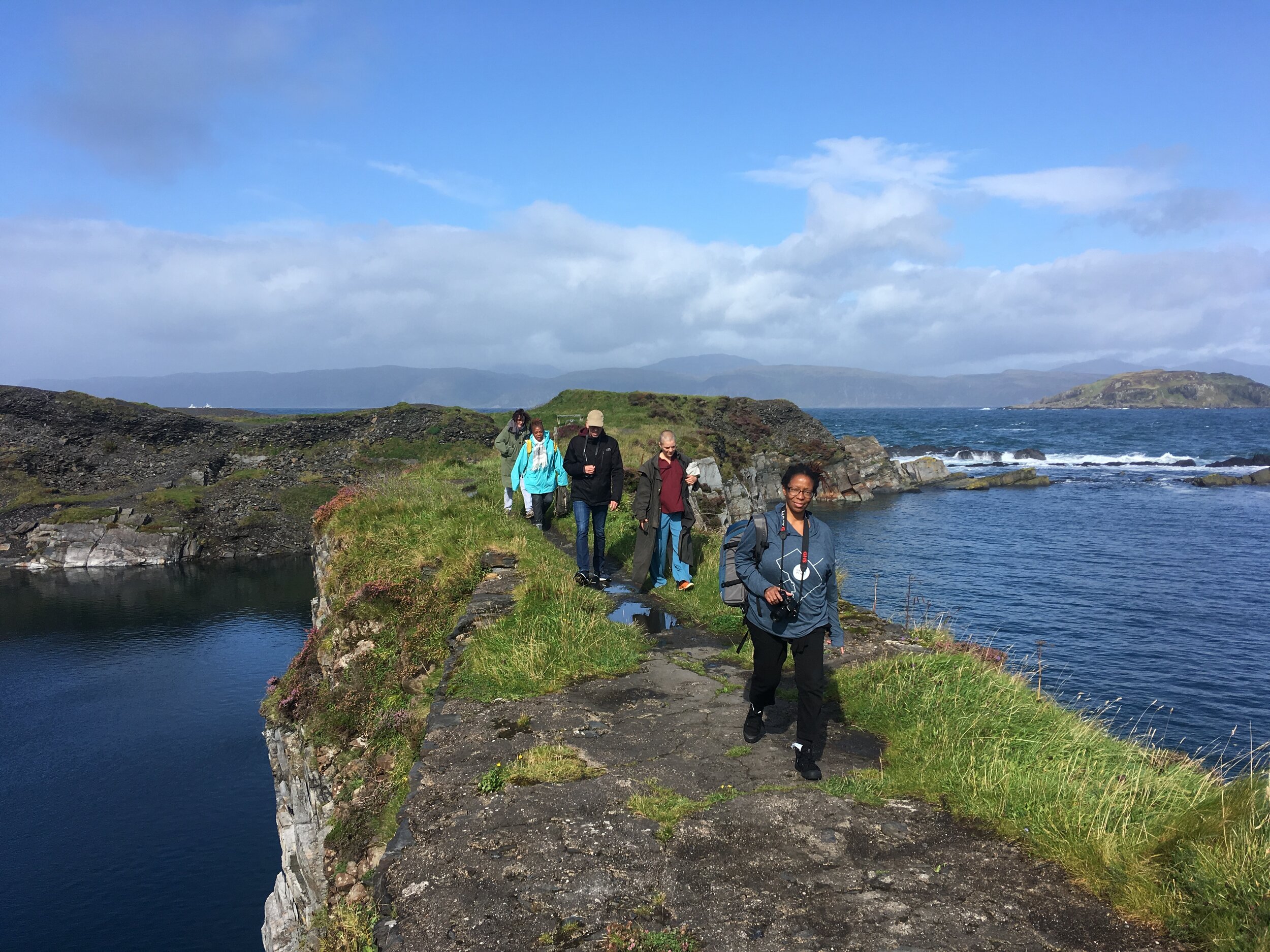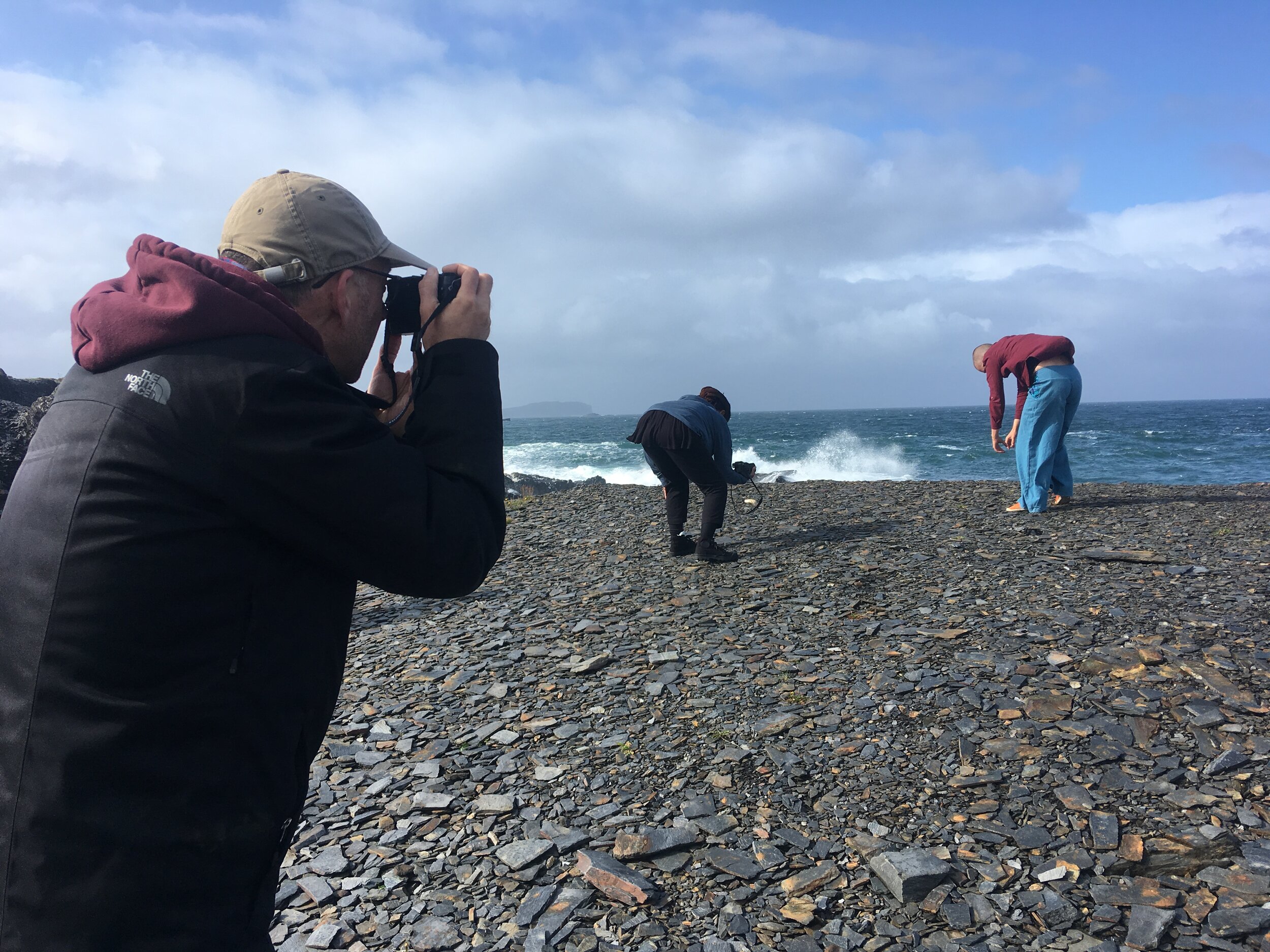 Easdale Island, Scotland 2019. Images: Katrina McPherson
Dancing through the frame workshop
with Katrina McPherson
dance base, edinburgh, Scotland
(14-16 GRASSMARKET, EH12JU)
tuesday 22 october - tuesday 02 november 2019
18:30 - 20:30

I am excited to be teaching my first ever screendance evening classes. This opportunity has come through my position as an Associate Artist at Dance Base in Edinburgh. The four 2-hour sessions are aimed at anyone interested in gaining an understanding of the history and theory of dance and its collaborative relationship to the moving image, through a series of lively, illustrated and interactive sessions.
For more information and to book, please visit the Dance Base website:
https://www.dancebase.co.uk/classes/dancing-through-the-frame-tue-22-oct-2-nov-1830-2030-7410
Dance for the camera workshop
with Katrina McPherson
dance base, edinburgh, Scotland
(14-16 GRASSMARKET, EH12JU)
tuesday 03 mARCH - tHURSDAY 05 MARCH 2020
11:00 - 17:00

Returning to Dance Base in 2020, this workshop will explore creative possibilities of dance and moving image. Over the course of three days, a step-by-step guide to creating dance for the screen will be drawn. With an focus on improvisation, participants will develop a dance for the camera. Led through a mixture of movement and camera exercises, in addition to reflective viewing based tasks which are designed to encourage exploration, experimentation, and awareness of creative possibilities of dance on screen.
For more information and to book, please visit the Eventbrite website below:
https://dance-for-the-camera-with-katrina-mcpherson.eventbrite.co.uk